EVERKI Contemporary Commuter Laptop Backpack
$5900

$59.00
Tax included.
Shipping
calculated at checkout.
---
---
EVERKI Contemporary Commuter Laptop Backpack, Up to 15.6-inch. Dedicated Laptop & iPad/Pro/Kindle Tablet Compartment. Personalizable Window. Multifunctional Side Pocket *CHRISTMAS Gift Ideas - FINAL WEEK*
The Commuter Laptop Backpack allows you to remain hands-free and also has the professional look you need for the office. And while this bag allows you a great sense of style, it doesn't lack in the features department. It's spacious and highly organised – with a dedicated technology compartment for your laptop and tablet, multifunctional side pockets, a front quick access pocket, internal zippered mesh pocket, and a file divider to separate your important paperwork and documents. Commuting to and from work just got easier with the Commuter Laptop Backpack. And because it's suitable for daytime/business use or weekends, it's perfect for a quick getaway or a trip to the gym and back.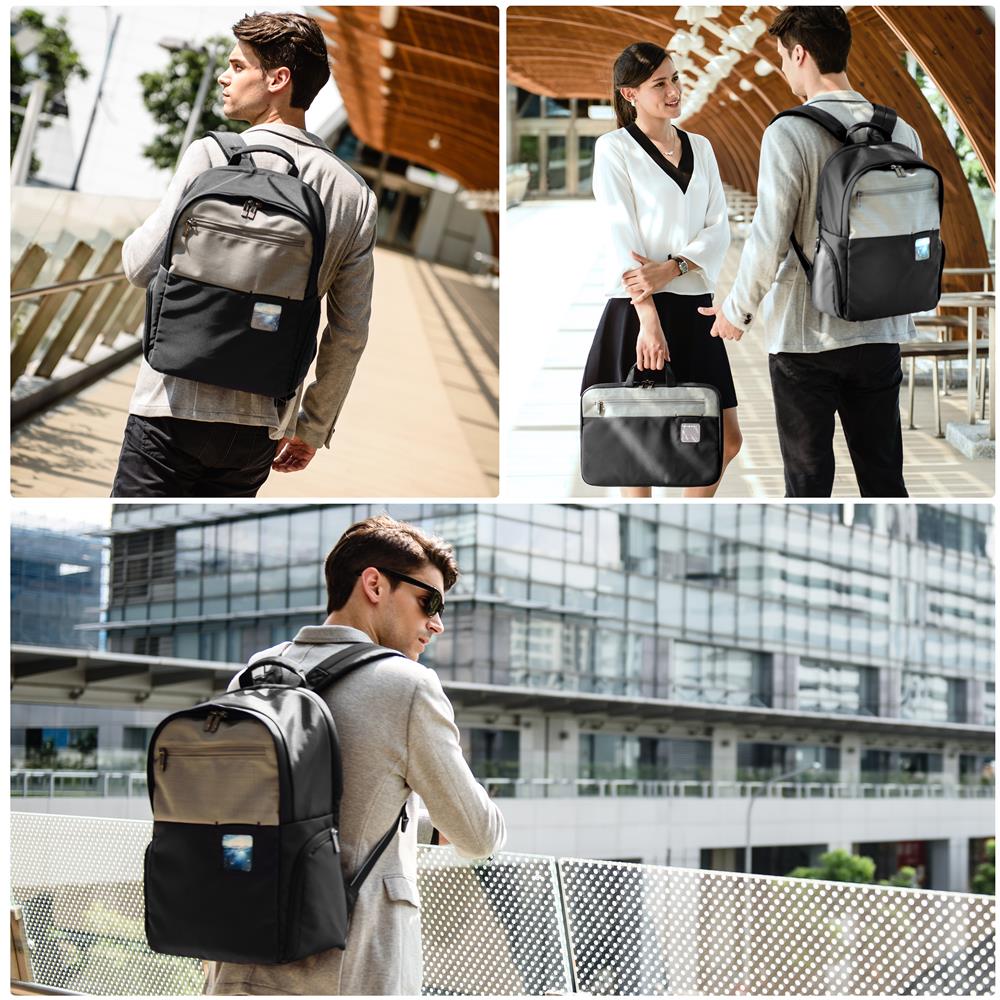 Laptop and Tablet Compartment 
You often find yourself toting both a laptop and a tablet when you commute to the office every day. The Commuter Laptop Backpack is designed with a dedicated laptop and tablet compartment that can handle up to a 15.6-inch laptop and today's larger tablets. The compartment is padded on the bottom, front and back to safely secure your devices from bumps and knocks – and the tablet pocket is padded to prevent scratches. So the next time you have to take work home, don't worry, your laptop and tablet are safely stowed in your ContemPRO Commuter Laptop Backpack.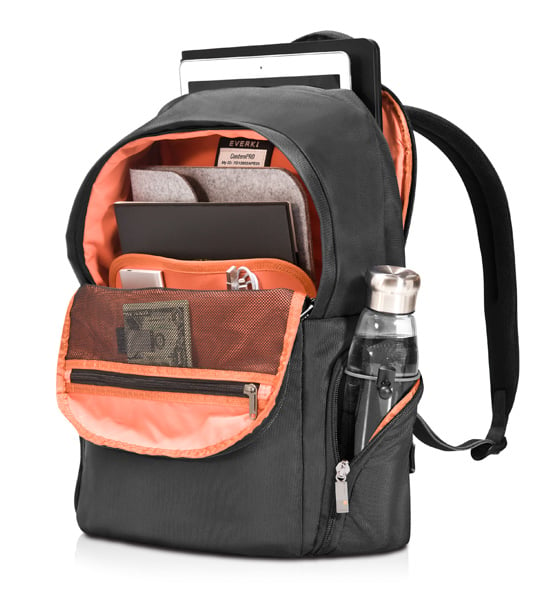 Comfortable Carrying
Your bag can feel heavy and uncomfortable when you have to carry a lot of things to the office, so the Commuter Laptop Backpack is structured to minimise stress and maximise comfort. With an ergonomically moulded back panel, cushioned padding and deep airflow channels, this bag offer increased air circulation for comfort and cooling. And don't forget about your shoulders – they're carrying the brunt of the weight, but that's not a problem. We also engineered the Commuter Laptop Backpack with padded and reactive shoulder straps that conform to the owner's shoulders.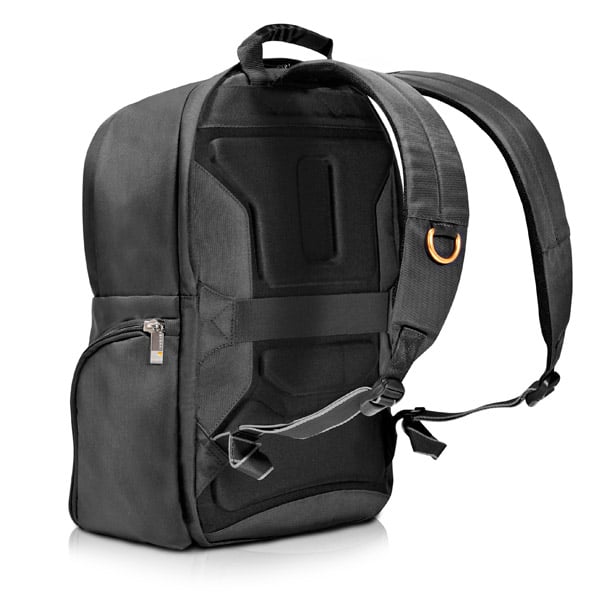 Trolley Handle Pass-Through
When you're travelling with many bags, the trolley handle pass-through on the back of the Commuter Laptop Backpack allows you to double your efforts. Simply slip your backpack onto the handle of your roller luggage and you're ready to wheel through the airport.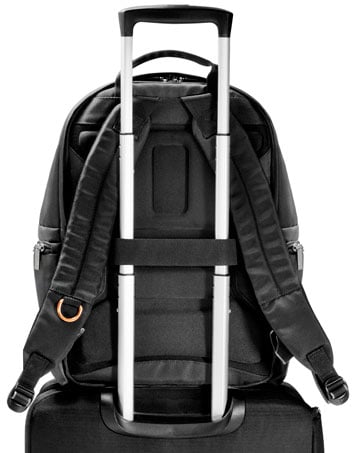 Padded Carry Handle 
Sometimes it's just not practical to carry your backpack on your back. The Commuter Laptop Backpack is designed with a padded carry handle; now it's easy and comfortable to carry your bag in one hand.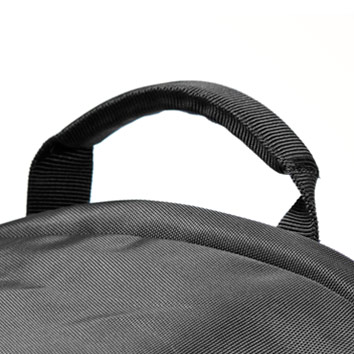 Durable Zippers and Metal Pulls
Have you ever broken a zipper in your favourite bag? We have. That's why we designed the Commuter Laptop Backpack using durable zippers and metal pulls. So your favourite bag can remain your favourite bag.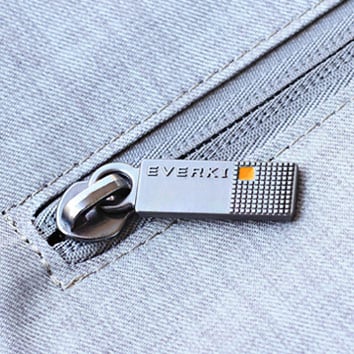 High-Contrast Lining
All EVERKI interiors are stylish, high-contrast orange because we know how frustrating it is to mistakenly leave a compartment unzipped, and how difficult it is to organize against a black background. Savvy and Stylish.