Beko 130L Free Standing Oven with 6 Zone Gas Cooktop - S/S
$2,39900

$2,399.00
Tax included.
Shipping
calculated at checkout.
---
---
130Lt, XL Capacity, S/S, Twin-fan Multifunction Oven, 90cm, Free Standing Cooker with 6 Zone Gas Cooktop including twin Wok Burners
High Efficiency Gas Burner
Faster & more efficient cooking with special burner design
Don't let a busy day cost you a healthy meal. Now you can cook every meal faster and more efficiently on the cooktop. High Efficiency Gas Burners use less gas and cook more quickly than standard burners. So even when you're short on time, you can put your favourite meals on the table fast.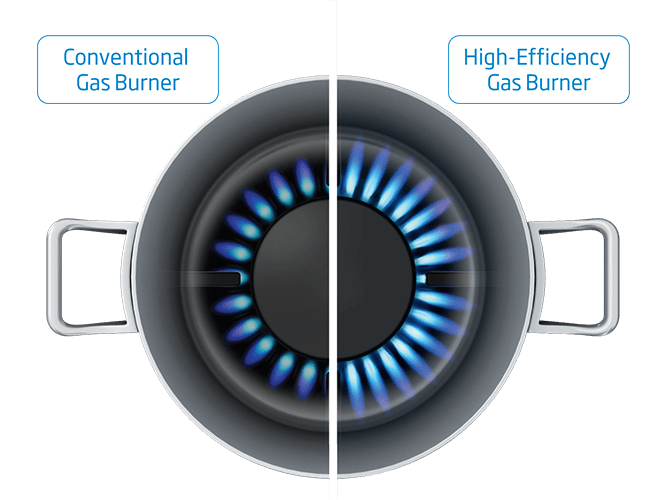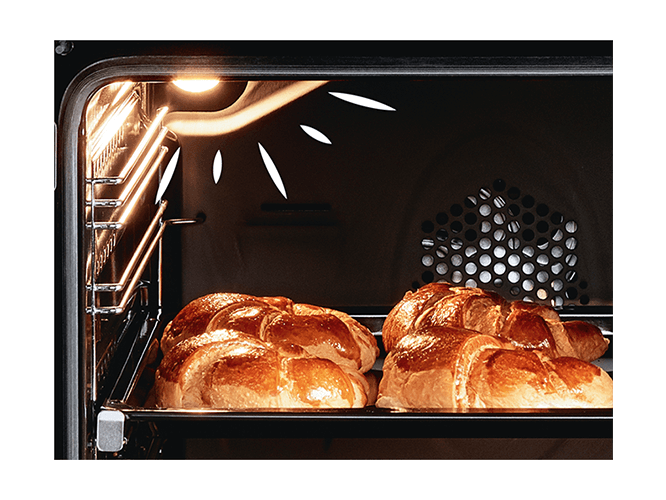 Halogen Illumination
Clear view of what's happening inside
Want to see how your cooking is going but don't want to open the door and lose the heat inside? Halogen Illumination helps you see all your oven's cavity, so you can keep an eye on your culinary creations with the door firmly shut.
Telescopic Shelves
Safe & easy-pull-out tray
If you find yourself struggling to get that heavy dish out of the oven, Telescopic Shelves will make your life easier. Its runner system lets you pull the shelf all the way out (or 2/3 of it, for partial Telescopic version) of the oven while supporting your dish.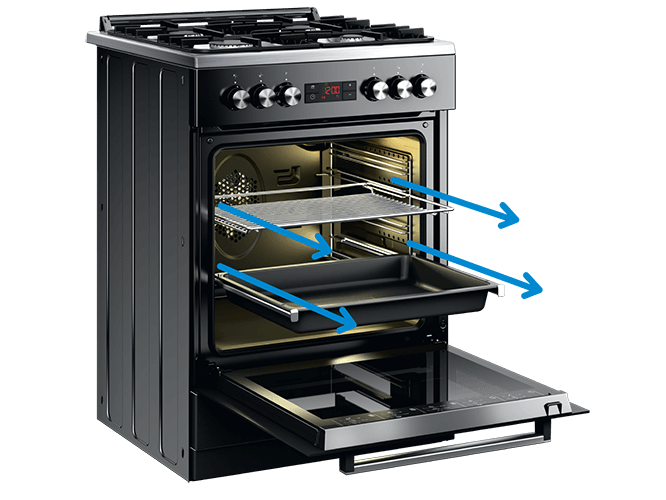 Gas Safety
Automatic gas cut-off
It's easy for a flame to go out when you're not around, unleashing dangerous gas into the house. The Gas Safety feature will detect when a burner flame is extinguished by an over-boiling pot or a gust of wind, and shut off the gas supply. No leaks, no worries.