KONFTEL C50300Wx Hybrid bundle
$3,39900

$3,399.00
Tax included.
Shipping
calculated at checkout.
---
---
KONFTEL C50300Wx Hybrid (video kit AU), Exceptional video conferences. For medium and large meeting rooms, combining the Konftel Cam50 PTZ conference camera and Konftel 300Wx with OmniSound audio quality.
Konftel C50300 Hybrid is a flexible range of premium video collaboration solutions for medium and large meeting rooms, combining the Konftel Cam50 PTZ conference camera and a Konftel 300 model with OmniSound® audio quality. The Konftel OCC Hub brings the whole kit together, so a single USB cable is all you need to connect the camera, the conference phone and the room's screen to the collaboration app on your laptop. The hybrid concept also delivers the freedom to welcome participants via regular phone calls.
ChChoose the model that matches your company's telephony solution: IP telephony, wireless DECT, 3G/GSM or analog.
Features:
Meeting size: up to 20 people
USB 3.0
HDMI 
Expandable with additional microphones 
OmniSound® with HD audio
HD 1080p 60fps
12x optical zoom
USB for PC-based collaboration
Easy installation
Free software updates
Exceptional image quality
Pan-Tilt-Zoom
One Cable Connection Hub
Hybrid: combine meeting app and phone calls
Remote control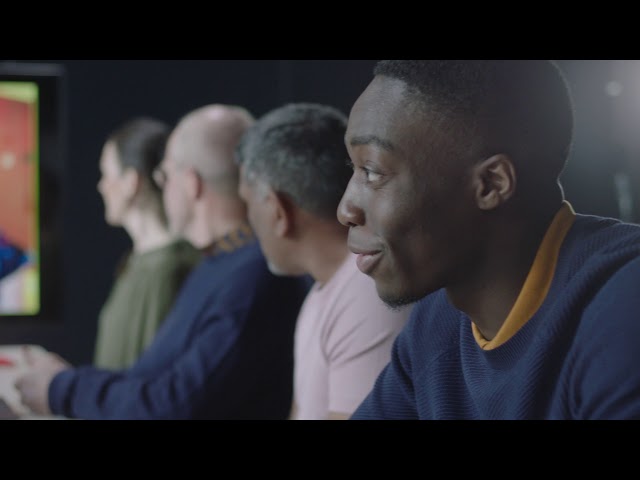 Impressive Optics
The Konftel Cam50 brings exceptional image quality to your video conferences at a fraction of the cost of other comparable conference cams with PTZ (Pan-Tilt-Zoom). It is based around premium class optics and outstanding precision – all the way from the lenses to the image sensor and the technology used to optimize the quality of the video. Even in low light, the image is crisp and clear.
No Hassle Guarantee
Konftel OCC Hub is, as the name suggests, the hub of the video collaboration solution, offering One Cable Connection to the conference camera, speakerphone and screen. In practice, this means that the Konftel C50300 Hybrid kit fully supports BYOC – Bring Your Own Computer, where the user can bring the collaboration service to the meeting room on any laptop with a USB port.
Hybrid Conferences
With the Konftel C50300 Hybrid, you're not limited to VOIP calls in the collaboration app on your laptop. You can welcome participants via regular phone calls. The Konftel 300 series offers true conference phones with both USB and different types of telephone lines. Choose the model that matches your company's telephony solution: Konftel C50300IPx Hybrid for IP telephony, Konftel C50300Wx Hybrid for wireless DECT, Konftel C50300Mx Hybrid for 3G/GSM or Konftel 300 Analog Hybrid for regular analog telephony. What you get is a flexible premium package for video conferencing with phone calls as a back-up. We call it Hybrid Conferencing.
Even The Smallest Noise Can Be A Real Distraction
That's why we've spent more than 30 years honing our OmniSound® audio technology. Perfection every time.
Bring Your Own Meeting
Whatever your preferred collaboration app or cloud service, Konftel C50300 Hybrid will take care of the experience in the conference room. Bring your meeting with you on any laptop with a USB port, plug it in and you're good to go.
A Sense Of Presence
Medium and large meeting rooms are the PTZ camera's natural habitat. A 72.5° field of view creates a sense of presence right from the start and it's easy to zoom in to a suitable level. And you can test the Konftel Cam50's  performance by taking the 12x optical zoom all the way. Show notes on a whiteboard or details of a product sample with impressive clarity.
Grows With The Task
The conference phones in the 300 series are optimized for meetings with up to 12 participants in the room. By adding extra microphones, you can expand the effective audio coverage for large video conferences with up to 20 people.
How It Works
It's as simple as it is ingenious, wouldn't you say? This is how the components of Konftel C50300 Hybrid fit together, with the Konftel OCC Hub making the solution a breeze to set up and use. It's Plug & Play via the USB connection and requires no extra drivers as long as you have a modern version of Windows as the operating system* on your computer.
You can also opt to connect the screen directly to your computer, usually via HDMI, and then you don't need the driver from DisplayLink (see below).