LENKENG Audio Converter
$14990

$149.90
Tax included.
Shipping
calculated at checkout.
---
---
LENKENG Audio Converter. Converts Digital to Analog and Analog to Digital. 24bit. Supports Coaxial or Optical Digital Audio to Analog & Analog Stereo Audio to Coaxial or Optical Digital Audio. Plug & Play.
This Digital to Analog/Analog to Digital combo audio converter is designed for either home or professional audio switching. It converts coaxial or optical digital audio input to analog stereo output over RCA or 3.5mm mini-jack, and also can convert analog audio signals to digital audio signals, it can convert in either direction.
Easy to switch between digital to analog and analog to digital with the dial switch.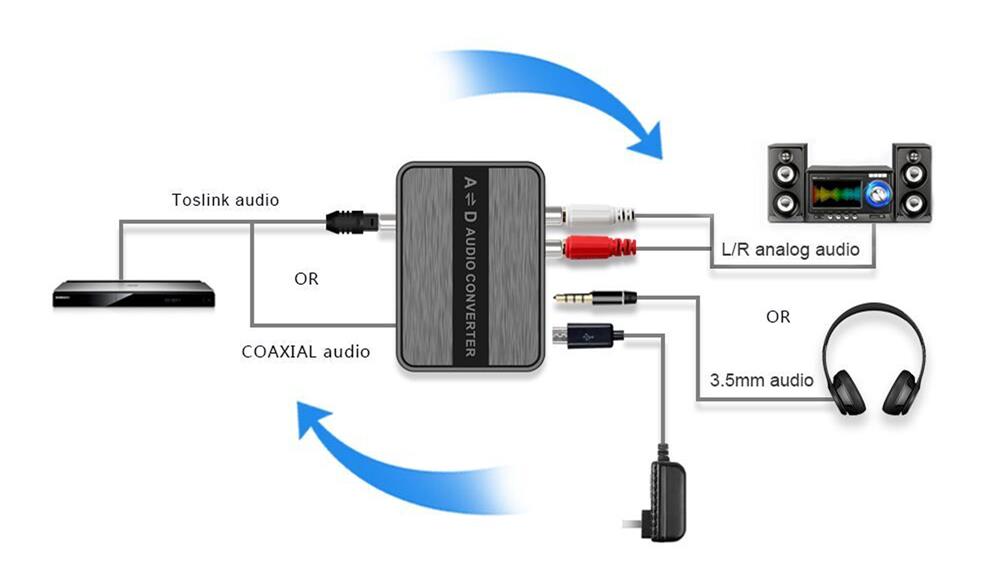 FEATURES:
Supports coaxial or optical digital audio to analog stereo audio
Supports analogue stereo audio to coaxial or optical digital audio
Supports 2 channels LPCM digital audio signal output
Supports 32, 44.1, 48, 96, 128 and 192kHz sampling rate when digital to analog, 48kHz sampling rate when analog to digital
Plug and play
24bit
Includes MICROUSB to USB cable 
**Does NOT include 5V1.5A wall power adapter**